Each year, customer experience (CX) consultants release studies highlighting how impactful CX can be. The Temkin Group (a CX consultancy now owned by Qualtrics) published a study stating that companies earning $1 billion annually can expect to earn, on average, an additional $700 million within 3 years of investing in CX. In addition, Daniel Newman, CEO of Broadsuite Media Group reported that 86% of customers are willing to pay more for a better experience. These findings are on the heels of a 2013 global CX study from Oracle finding that 97% of executives believe that delivering a great customer experience is critical to their business advantage and results.
For over a decade, consultants have told us that CX will continue to be the driving force in companies' increased revenue. Yet, excluding some outliers, it doesn't turn out that way. After investing in CX initiatives and teams, business leaders are starting to pull back.
Accenture recently released a study saying, "Today, more than four out of five brands report languishing growth from their investments in CX, and 85% of elite brands' CX scores remain stagnant." They aren't seeing the return on their CX investment and that's resulting in smaller teams and less leadership support of CX initiatives.
Instead of CX, Accenture is advocating for Business Experience (BX), saying, "A great experience is defined not by what you offer but by how well you enable your customers to achieve the outcomes most important to them." In other words, it's not only about the experience you provide, it's about the value you provide.
In the B2C space, value can mean a hundred things from a simple return policy to wonderful product features. In the B2B arena, however, value has a tighter definition. I'd submit that all B2B value is contained in three areas:
Increasing revenue

Decreasing expenses

Minimizing risks
Think about where you truly add value to your customers. It falls in one of these three categories, doesn't it?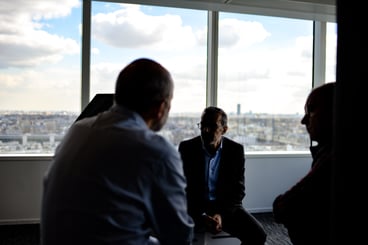 What makes these categories even more powerful, is that all of them are areas that CXOs care about. Salespeople can elevate their sales conversations from middle managers to C-suite decision makers by describing how they add value in one or more of these categories.
It's not enough, though, to just have meaningful C-suite conversations. To supercharge your value, you need to price for it.
The Pricing, Product, Sales and CX functions must work together to determine the value of your solution and then price appropriately. That value should include how you're improving the revenue, expenses and risk noted above AND your enhanced customer experience.
It's when these pieces come together that CX teams can truly begin to demonstrate their worth.