We see it often, companies build extensive product portfolios over time, ultimately paralyzing the organization with maintenance activities, instead of focusing on the strategic and tactical elements that deliver value to their customers. This is often referred to as product proliferation. Some causes include:
Mergers and acquisitions often bring together very similar product groups that are maintained in perpetuity
Custom product and service packages give SKUs to thousands of products with barely a difference between them
Unbundled product or service offerings provide the ultimate flexibility for customers at the expense of the supplier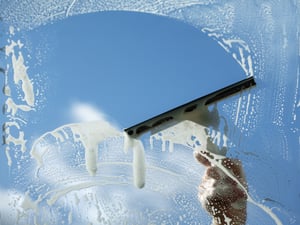 Simplifying a product or service list is a huge time saver for the pricing and product teams, making selling easier for you and buying easier for customers. But where do you start? In the spirit of Marie Kondo, let's begin tidying up your product list:
Step 1 – Put all your products in a pile. This may be overwhelming, but you need to see the extent of product proliferation in all its glory before hitting the next step.
Step 2 – Ask, "Does the product 'spark value' for a customer segment?" That is, does this product or service fit the value demands of the specific customer group?
Step 3 –

Does this product or service group support a good-better-best or give-get strategy?

Compare the product or service to your strategic focus. If this product is not a lead product, can it be used as a substitute at a lower price in a negotiation when the customer is looking for a price-value tradeoff?
If you answered 'NO' to either of the questions in Steps 2 and 3, then you should look to remove it from your portfolio. While easier said than done, here are three techniques to help you on your way:
Offer a similar product with higher value. For any redundant product or service, offer an alternative that delivers slightly more value to your customer to alleviate objections to the switch. For example, a broadband provider can increase bandwidth to move a customer from an older, redundant product to a current product. This works best when customers are currently paying a price that justifies the higher value product.
Selection-based migratory pricing. Allow the customer to continue purchasing a redundant product; however, raise the price and have the current product waiting (perhaps even on short-term promotion). The customer can then choose to pay the higher price or move to the current product. This works best for customers not quite paying enough for the redundant product.
Forced migration. Move the customer to the current product whether they like it or not. This works for customers paying a low price for their redundant solution. In this scenario you must be prepared to lose the customer.
What this ultimately boils down to is communication. If you want your customers to accept your change in product or price, at a minimum, you must provide advanced notice. If you want to increase the likelihood they accept your change in product or price, then you'll want to provide your customers with a choice. Providing choice increases engagement between you and your customer and provides an opportunity to communicate the value you deliver to your customers.
There you have it, a few tips for spring cleaning your product and service catalogue that will give you more time and resources to go about the important job of pricing!
Want to hear more from us on pricing strategies? Join our upcoming webinar on April 5.