81% of companies say they will compete mostly or completely based on customer experience (CX) (Gartner). At the same time, 72% of CX professionals do not feel their programs are very successful at driving business outcomes (MaritzCX). Does that mean those 81% of companies that plan to differentiate themselves are going to fail? It does if they're using the same approach as the 72% doing it now.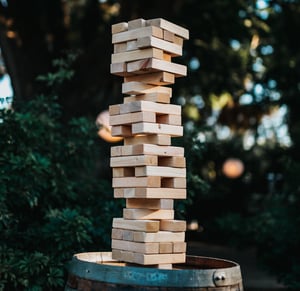 "But, wait!" you say, "All I ever read is that customers are better educated than ever before, they do their homework before ever speaking with a sales person, and their standards are higher than ever (thanks Amazon)." How can pursuing customer experience be a bad thing?
Customer experience is critical – you just have to ensure you're getting paid for it!
The main reason companies don't feel they're getting the business results they expect out of customer experience is because CX costs money. Beyond the salaries associated with the CX team, many companies are dolling out discounts and freebies for unhappy customers. Threaten to quit your cable company and see what happens. I bet you end up with a plan that's less expensive than your current one and you may even get a free premium channel.
The CX group at your cable company will tout a "saved customer," but did they really buy your loyalty and increased revenue, or did they just reduce the revenue of a customer that didn't have any other great options and probably wasn't going to leave? Considering I have this conversation with my cable company about once a year, I'm guessing it's the latter.
The key is value, and with it you can leverage customer experience to get the results you and your senior leadership team seek. When you create an awesome customer experience, it's valuable to your customers. Once you've done that, the critical component is your ability to quantify and communicate that value.
Sticking with the cable company example, when a customer calls threatening to quit, the customer service rep should speak with the customer about the value they're currently receiving – perhaps even in comparison to alternatives.
Here's an example:
Hulu with live TV is only $40/month and the customer pays the cable company $100/month.
Except …
The cable company lets you stream on an unlimited number of devices vs. 2
You get 500 channels with cable vs. 50
You can record 100 hours on your DVR vs. 50
You can record live shows and still fast forward through commercials (priceless!)
Instead of swiftly caving on price, the more experienced (e.g. retention specialist) customer service rep can have a conversation with the customer about what parts of their service are most valuable. If it's watching on several devices at once, they might even speak to them about upgrading their internet speed (something a cable TV customer likely contracts through their cable company). Instead of giving away revenue, there might even be a chance to increase it while still keeping the customer happy (of course, the positive customer experience needs to be there too).
If the customer insists on lowering their monthly bill, that's ok – just don't discount without getting something in return. At Holden Advisors, we call these Give GetsSM. When the customer asks for a discount, the cable company can happily comply, but they'll need to reduce the number of channels, take away a premium or reduce the number of DVRs. Each of those has a quantified value that is clearly articulated to the customer. It's then up to the customer to choose the value they want – and the cable company maintains their profitability.
Customer experience can absolutely be your competitive differentiator. And, if you do it right, it will also drive the positive business results you seek.