How many blog posts have you read that start with something like, "As a 20-year sales veteran, I've experienced …blah…blah…blah"? It's amusing how sellers use tenure as a crutch for complacency. It sounds reasonable though, right? Why shouldn't my performance speak for itself?
Strong sales career
Consistently over plan
Led teams of highly effective and motivated sellers.
Driven sales enablement initiatives
Etc.
[Insert foot in mouth here]
It's a little embarrassing when you realize this far into your sales career that most of the things you've done to win at any cost have had shattering internal consequences: eroded margins, evaporated profit, burnt-out delivery teams, unnecessary turnover, rock-bottom engagement levels.
Let me ask you a question. If you're a seller, who do you serve? I'd estimate 9 out of 10 sellers would respond, "My clients. Duh." But have you ever considered at what cost? Yes, the (profitable) customer always comes first. However, many salespeople develop this "client first" mantra as a defense mechanism because they are deathly afraid of losing clients…even the unprofitable ones.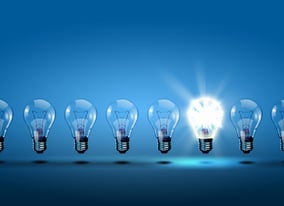 I was no different. For years, I thought I was acting in my clients' best interest by excitedly battling for them internally, saying things like - Let's prioritize their order! Can't we get them a better price? I've been trying to land them for years – let's show them how great we are and win this business [by taking a bath]! GO TEAM!
Like a lovesick teenager who has no idea she's dating a loser, I'd shamelessly do everything I could to show my clients that they were in optimal hands with me.
When the blinders came off, I started to see a bit more clearly. Now, I approach every sale as a partnership. And each partner must benefit for the partnership to continue. I've found, the best way I can serve my clients is not to give them a discount. Instead, it is much better to show them how valuable my company and our solutions are to their business. In fact, I can even quantify the value once I learn what the customer really cares about.
Thanks, Holden Advisors. I'm glad I came.
If you'd like to read more about how to make salespeople champions of pricing strategy, click below