2018 was an exciting year for Holden Advisors, filled with thought-provoking and timely content shared in our weekly blog as our experts summarized their key takeaways and outlined key strategies for B2B's most relevant pricing and selling challenges.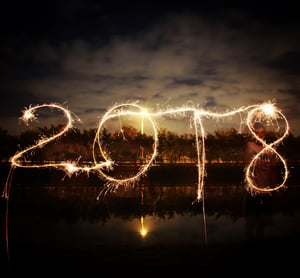 As we reflect on the year that was, we wanted to take this opportunity to thank you for your continued interest in our weekly blog and spotlight the 5 blog posts you loved the most in 2018:
1. Think What Price Can Do, Not What Price Should Be
Posted by Richard Harrington on Feb 14, 2018
During a recent conversation, a pricing manager from a client confessed he felt frustrated with his current state of affairs. He felt the way his company manages pricing is reactive. Exasperated, he cried out, "I want people to stop asking me what we want our prices to be, and start asking me what we want our prices to do!" Looking at pricing in a strategic rather than tactical manner is exactly what you want your pricing team to do. With that in mind, here are five things your prices can do for your organization.
Click here to read Richard's full blog article.
2. Change that Channel? Nike Resolves to Fix Pricing Conflict with Amazon
Posted by Pete Morelli on Jul 26, 2017
For over a decade, athletic titan Nike declined to partner with Amazon, America's largest online retailer. Nike held out, wanting to carefully control brand messaging while enjoying higher margins through its distribution network of brick and mortar stores. On June 29th, Nike conceded by confirming a deal with Amazon to sell and distribute apparel and footwear.
Ironically, consumers may not notice this seemingly tectonic shift because little has changed. Consumers have purchased Nike through Amazon for years; it's just that those sales aren't coming through Nike-owned channels.
Click here to read Pete's full blog article.
3. Why Pricing Is So Hard and Why Most Companies Mess It Up
Posted by Adele Mclean on Apr 27, 2018
It's hard to believe its been 10 years since we released Pricing with Confidence: 10 Ways to Stop Leaving Money on the table. In that time, the book has become a global success, published in different languages, and read and followed by executives from Fortune 1000 B2B companies.
As part of the celebration, the Holden team is releasing 11 video blogs for you to view, one video for each rule to help you price right and not leave money on the table. Be sure to download (no strings attached!) this improving practice plan to plan the change you want to see in your organization.
Click here to read's Adele's full blog article.
4. $4.99 Footlongs? Subway, You're Doing it Wrong
Posted by Pete Morelli on Jan 17, 2018
Remember the Subway "Five-dollar footlong" jingle from 2008? Ten years later, Subway is doubling down on the promotion with a two-month run of $4.99 footlong sandwiches. While the news is music to the ears of delighted deal-seeking Subway customers, not all is well in Sandwichville.
Click here to read's Pete's full blog article.
5. The Downward Effect of Pricing Technology
Posted by Tim Mullane on Jul 11, 2018
Recently, I had an interesting conversation with the VP of Pricing for a $15B manufacturing company. The primary topic of our discussion was the implementation of a pricing technology system that would suggest target prices based on benchmark deals within comparable customer segments. A few interesting trends quickly materialized in the dataset...
Click here to read Tim's full blog article.
Interested in engaging with us in real-time? Register now for our upcoming webinar as we help you stop leaving money on the table by preparing you to play the same game that your buyers are playing in a negotiation.
Webinar - January 11 at 12 p.m. EST